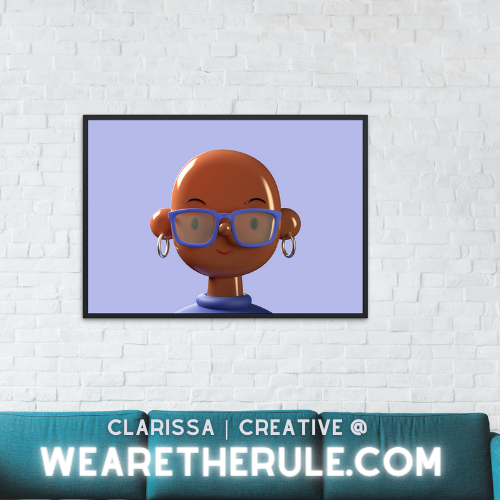 New Year's greetings. I hope you are well and that you get this message in good spirits. I'm Clarissa Beavers, a Ph.D. student in Auburn's Higher Education Administration department. In 2022, I'm seeking for long-term research and advocacy possibilities in education technology and achievement.

I've spent the past ten years working in marketing and communications. I spent the most of that time in higher education, working numerous part-time jobs while studying to be an interdisciplinary educator. I've seen it all in customer service and marketing, and I'm currently pursuing a PhD to investigate how policy, community involvement, and technological access interact in educational achievement. I primarily concentrate on non-traditional student recruitment and outreach in order to boost their feeling of belonging in higher education. I am pleased with my reputation as a reliable resource for service specialty diversity.

I'm recognized for consistently putting together striking presentations and researching many different perspectives on complex situations. As a research student, it is vital for me to create, organize, and disseminate information that will help the community create inclusive learning, living, and working environments. I'm excited to collaborate with educators to create comprehensive restorative curriculum, monitor digital engagement, and facilitate advocacy efforts. Collaborating on programmatic research with other areas will assist to determine how and where intellectual development is allowed to pursue.
My most recent service engagement was assisting the College of Liberal Arts' Marketing and Communications department in strengthening the webpages for Exploratory Advising and the CLA Diversity Committee. Using my previously acquired citizen journalism strengths, I interviewed Auburn students, faculty, and staff for the CLA News website. I enjoyed the platform to learn more about diverse student research, graduate student recruiting, and graduate student retention as a facilitator of the 2021 CLA Diversity Symposium and organizer of the 2021 Diversity Campus Experience.

I've collaborated with business leaders, academics, administrators, activists, and non-profits on a series of community and economic development initiatives. I thrive in groups and have a natural affinity for intercultural discussion and organizational leadership. I have the necessary skills and experience to work and serve in higher education at Auburn University until May 2024. As your research partner, I am certain that I will make a lasting contribution through both relationship-building and digital storytelling. Our collaboration will be unlimited since partnerships and strategic efforts appeal to my conscientious disposition.



To arrange a time to speak, please use one of the contact options here

. 
I look forward to the opportunity to connect with you soon. 



Thank you for taking the time to read about me. Enjoy the day!